Managing a small- or medium-sized business (SMB) is a lot of work, and keeping it running while seeing a project through is an even greater feat. When juggling these things simultaneously, the latter endeavor usually gets thrown onto the back burner. After all, you have to keep the enterprise afloat.
And when a project suffers because of one reason or another — because you miscalculated the budget, because you didn't prepare for the risks, or because you ran out of time — you lose not only money but also the trust of the people you work with. Avoid getting yourself into such disastrous situations by recruiting an external project consultant who will help you bring your projects to life. Here are more reasons to hire one:
1. Knowledge and experience
It could be that you want to upgrade your technology, but you don't know where to start. Project consultants can give you insight as to what you need to do to complete an upgrade, including budgets and timelines. They are experts with years of experience in planning, developing, and implementing solutions that are tailor-made to work for each unique enterprise. They know how to utilize your existing technology's potential and fit them into strategies that streamline workflows, optimize productivity, reduce costs, and support growth.
2. Minimized risks
Maybe you want to try the cloud that every other business has been getting into lately, but you're unsure about the risks of data loss and damage. Engaging with a project consultant will help you discover if your qualms have any basis, or if you're worrying about nothing. Moreover, any experienced project consultant will have seen their fair share of failures and will have learned from them. They would know every point of weakness in your project plan, every fail-safe, and every way to minimize possible damages. For example, they would be sure to integrate data security and backup measures when outlining your migration to the cloud.
3. Efficient management of resources
All too often, projects are stumped because resources — whether they be money, time, or human resources — are mishandled. To illustrate, inexperienced business owners may be tricked by wily vendors into procuring substandard hardware and paying an arm and a leg for them. Project managers, on the other hand, aren't easily fooled because they have knowledge of market trends. They can also estimate the time it takes to complete each step of the project and the right amount of manpower necessary. Project consultants are innovative and solutions-oriented, and they are always on the lookout for the simplest, most efficient, and most effective way to implement a plan.
4. Fair business deals
Project consultants build their businesses upon their customers' trust, so they are inclined to represent your best interests more than contractors and vendors are. After all, your success is also their success. Hiring them will guarantee that you have someone who has your back: one who can offer strategic advice, recommend and facilitate deals with trusted vendors, and help you see your project through completion.
5. Unparalleled quality
When you outsource a project to a consultant, you hand it over to a team of professionals. They will oversee your project throughout its life cycle: from its infancy during the first consultation to its completion and eventual implementation. The best teams will even provide after-sales service: Quicktech, for one, will conduct post-project IT management to ensure that your deployment is going well and that your equipment and/or software are functioning as expected.
Beyond IT management, Quicktech is your partner in business development and process optimization. Our dedicated team of experts will take care of your project so you can focus on what you do best: running your business. Consult with Quickech today.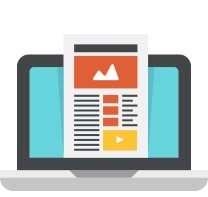 Like this article?
Sign up below and once a month we'll send you a roundup of our most popular posts