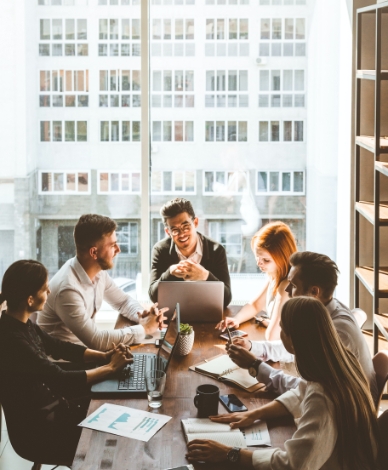 Reliable and Affordable IT Support Company Serving Businesses Throughout Vancouver and the rest of British Columbia
With experience in IT Support and Consulting for over 20 years, Quicktech is a reliable IT partner that gets things done
IT breakdowns are frustrating and time-consuming issues that reduce productivity and impact your bottom line. Business IT is vital to your success but it can be complex and difficult to manage without the right expertise and experience. However, even if you manage to set up and operate your business IT, you need trustworthy computer support in Vancouver to help you out when things go wrong.
Business IT support services in Vancouver have grown in number over the years but are they working in the best interests of your business? Many IT providers make big promises but when it comes down to handling critical IT issues or breakdowns, these same companies underdeliver and fail to resolve these issues. It might be a lack of preparation or expertise that leads to this situation but you don't have to face these issues if you choose an experienced and award-winningIT partner.
Quicktech was awarded "Best Company" in 2011 by the Small Business BC Award and we've continued to maintain our high standards over our entire lifetime. As a managed services provider and computer support company in Vancouver, we serve a broad range of businesses, from travel and retail to financial and dental industries.
Our proactive approach to Managed IT services eliminates problems before they arise and as an IT Support service provider, we deliver exceptional IT solutions that get your business IT up and running as soon as possible. We'll spare you the complicated terms and unnecessary solutions but provide guaranteed response times, transparent service tickets, and customer-friendly service instead.
Our team is available 24/7/365 to answer queries and deal with tech issues ranging from data recovery, system failures, and much more. To save time, we'll attempt to fix the issue remotely in a non-intrusive manner so you don't have to wait too long to get back to work. For a budget-friendly monthly fee, you'll experience responsive IT Support that can handle all of your technology needs.